WARNING: SPOILER INFORMATION BELOW
Edit
.
.
.
.
.
.
.
.
.
.
.
.
.
.
.
.
.
.
.
.
.
.
.
.
Rain Down Spell Location
While most spell tomes can be bought from a shop, or found searching the areas of Fictorum. There is one spell that can be obtained only through immense luck, and an exploratory spirit. Rain Down, the most destructive spell in Fictorum, is hidden on the Corrupted infested mountain top of Garund. It's a desolate location, a former volcano that was the last haven for the locals, seeking flight from the poisonous Miasma, Corrupted, and destructive forces of nature. But it would be the volcano that was there undoing. Most of the buildings in the area were destroyed with it's eruption, and those who survived were left at the mercy of the corrupted.
The Fictorum player starts on a hidden bank far from the enemies on the lower section of this area. The path ahead leads to the first group of Corrupted and a few houses.
After defeating the first group of corrupted, the Fictorum must turn opposite the nearby cliff's edge, and toward the trail leading to the upper level.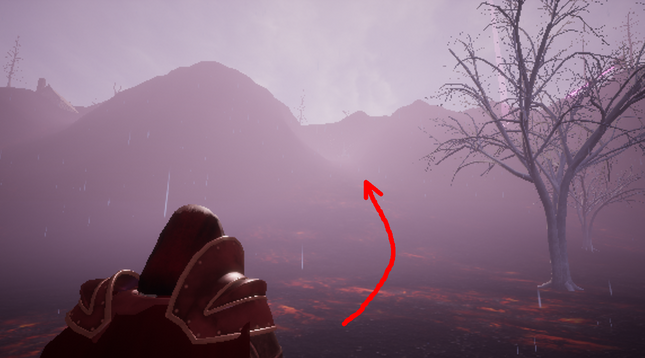 Once reaching the upper area, the Fictorum will have to fight more Corrupted. There will be a house or two on the left, and the Nexus gate with a Sentinel tower on the right. The Fictorum must then go beyond the Nexus gate, and climb up on the steep embankments of rock. They must make their way to the two trees standing along the ridge.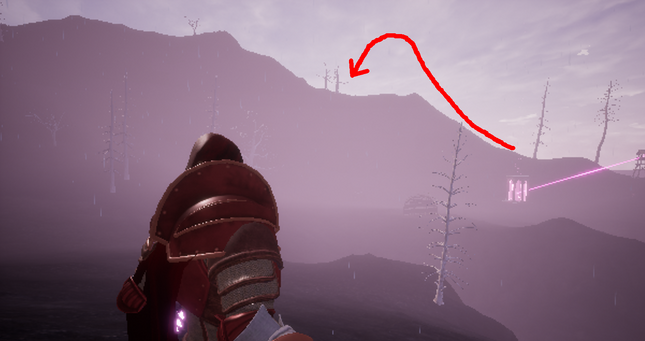 From the two trees, the Fictorum will see an unusual glow, something that Clairvoyance won't reveal. A fiery arrow standing over a unique item. The Fictorum must climb down and retrieve this item, the Rain Down spell tome.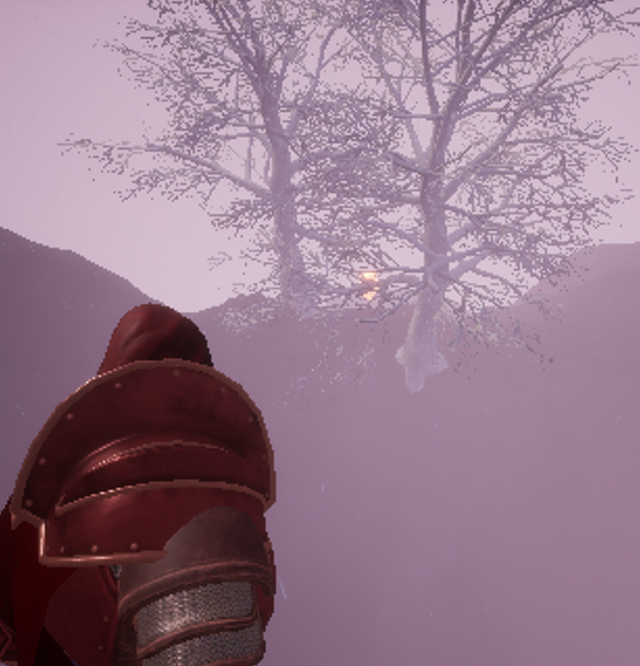 Congratulations, you're now a walking WMD.